Emission Control Systems
For gas turbines up to 100MW, IST is now providing solutions to help meet the increasingly stringent demands of environmental regulations. IST has the experience and knowledge to reduce your plant emissions while you continue to simply generate more profit.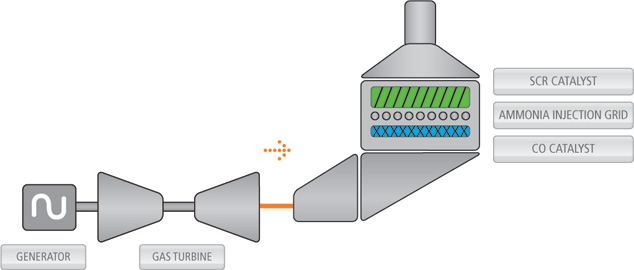 With more environmental legislation, many new and existing open cycle plants will need to add emissions control systems and IST is ready to help.
Here are three simple reasons why you should consider an IST Emissions Control System for your next simple cycle installation:
Flexibility, a compact Emission Control System that matches your physical requirements … read more
Schedule, we have the capability and capacity to meet your schedule … read more
Trust, minimize your risk … read more
If you would like even more reasons to consider IST as your Emissions Control system supplier, please click here
Please contact Slobo Andan for further information about IST's Emission Control Systems capabilities.